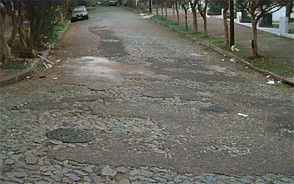 Ford Lommel Proving Ground main engineering activities are:
Durability Testing
Corrosion Testing
Functional Performance Testing
Brake Testing
Root Cause Investigations
Ride & Handling Testing and Development
NVH Development
Durability verification is a major part of the product development cycle. All vehicle durability testing of Ford of Europe products takes places at Ford Lommel Proving Ground.
The corrosion process is a lengthy, time-related chemical process. Ford Lommel Proving Ground has special facilities to accelerate the process for executing vehicle corrosion tests.
Functional performance testing covers engine performance testing, but also testing the functional performance of the suspension, wheels and tires, the air induction system, the transmission, clutch, jacks, etc.
With brake tests it is verified that the brake system of a vehicle fulfills all legal and Ford internal design requirements.
A vehicle is a complex product with many characteristics and components. A team of highly qualified engineers and mechanics specializes in finding root causes of issues occurring during the development of a vehicle.
A dedicated team of engineers and mechanics is reponsible for the development and tuning of the suspension and steering, which determines the driving characteristics of the vehicle.
In-dept development of NVH is gaining importance in modern vehicles. During the development process the NVH performance of vehicles is evaluated and improved at Ford Lommel Proving Ground.